Announcements

If you can't Sign In, you need to reset your password.  Use the Forgot Your Password link at the bottom of the Sign In screen, and the site will send you an email to reset it. If you have an AOL email account, use the Contact Us link at the bottom of the screen -- AOL is intermittently blocking email from the site.

See News and Announcements forum.
Indoor Winter Tractor Show Featuring AC- Auburn, IN
Community Calendar
Event created by Talntedmrgreen
Event details
The Winter Tractor Show in Auburn IN is featuring Allis-Chalmers this year.  I have heard this is a very neat event, and helps break up the show-drought we suffer here in the snow belt!  I know last year I had seen some photos of a rather impressive GT indoor display, with many brands, including Simplicity and Allis, represented.
Show dates March 16th thru 18th.  
Located at Auburn Auction Park I-69 and CR 11A Exit 326. *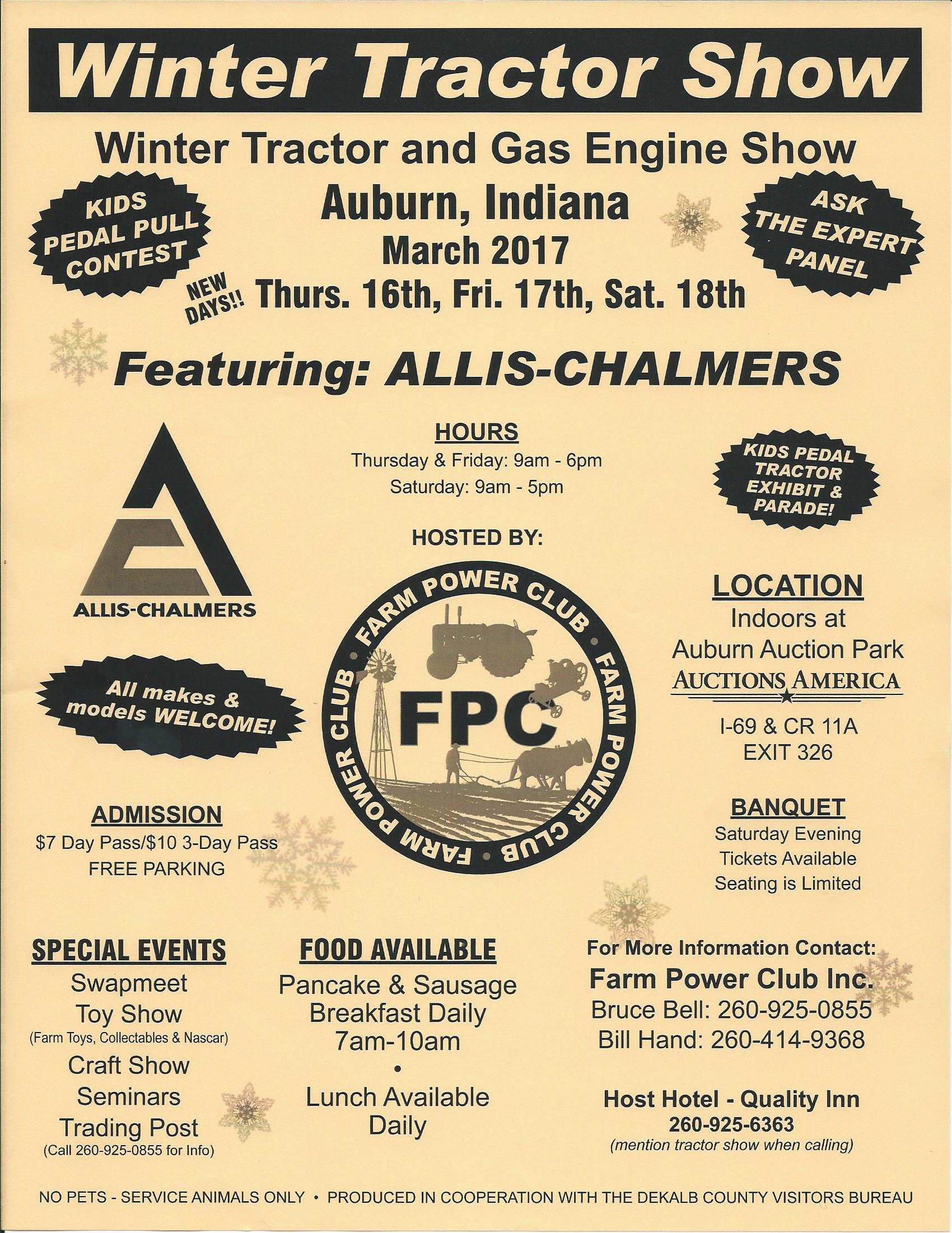 *Credit to a member at Unofficial Allis...I ran across this there, and was glad I did!